Going back to school can be an exciting but stressful time. Gallery Leather wants to make the transition as easy as possible by giving you the tools to get organized. Whether you are looking to keep track of your upcoming exams or lecture notes, we have the school supplies you need to keep it all together for the new school year and beyond.
Here are the 5 best school supplies for 2021 from Gallery Leather:
1. Academic Planner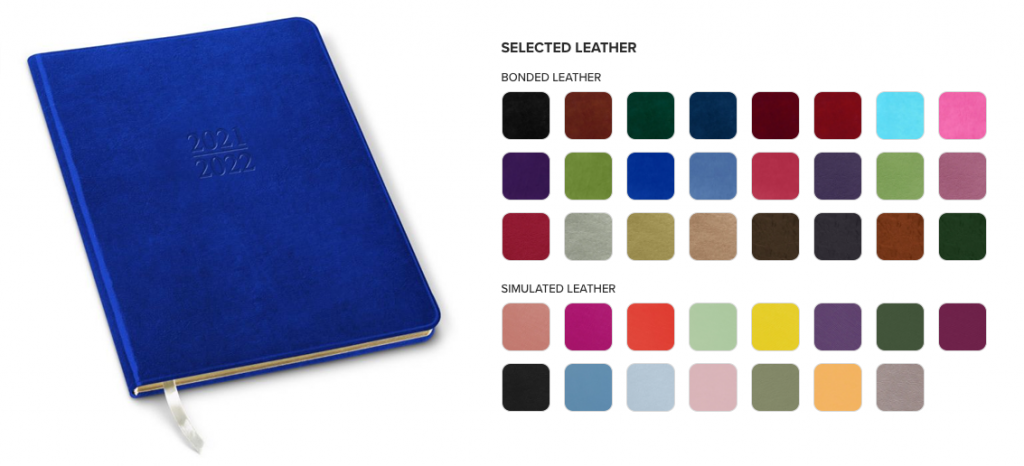 You have a lot going on this school year with extracurricular activities, exams, and other events. You need a way to keep track of it all. That's where Gallery Leather's academic planners come in. These dated planners are customized to each academic year, making them an annual addition to your school supply list.
Our academic planners are bound in attractive, durable bonded or simulated leather covers. Each book block is printed on cotton-based acid-free paper, hand-sewn, and glued with a cloth-reinforced spine. The weekly format dated pages alternate with ruled journal pages to capture all the details of the day.
2. Desk Journal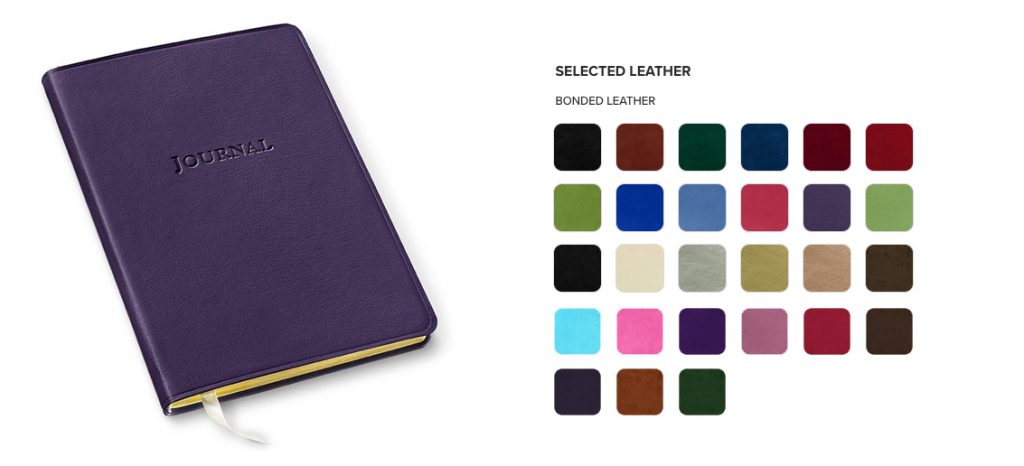 Taking notes is one of the many things you do throughout the school day. You can type your notes on your laptop, but it's not the same as writing them by hand. Our desk journals can help you to be successful in this area of your academic career.
Our desk journal features 192 pages, bound, glued, and stitched into a refined, but almost indestructible bonded leather cover or hardcover with binder board covering a hubbed spine. These compact journals fit perfectly in a standard-sized backpack at 8" x 5 ½". Its ivory pages are acid-free with just the right "tooth" to make writing easy.
Like all of our products, you can personalize these journals to make them your own. There are so many more ways to customize your order. The gold-gilded page edges match any color you choose. We even offer metallic and simulated leather material options along with our classic bonded leather. All of these options make our desk journals the perfect addition to your school supply list.
Our customers keep coming back for more, like this one:
"I've used these journals for personal and professional purposes for more than 20 years. These journals are high quality and last well. The size is convenient to accompany laptops or to put in handbags. I love the additional color selections.

Which help keep the different journals easily identified. If wanted, one can use an embossing tool to place initials on the leather cover, as I've done for years. I just ordered more journals. Thanks, Gallery Leather staff, for taking pride in your products!"
3. Presentation Binders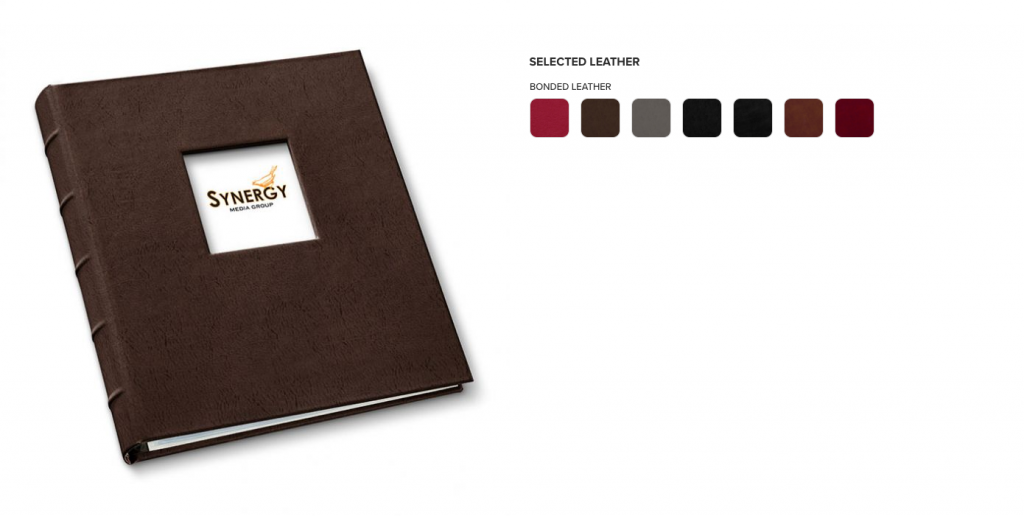 After all the thought, sweat, and preparation why take a chance with presentation materials that might suggest otherwise? Submit your projects in our Leather Presentation Binders. Feel confident that your project will take you to the top of the class. These binders are available in either ¾" or 1 ¼" sizes.
You also have the option of a die-cut window in the front cover for added binder customization to put your final personal touches on any presentation. Its presentation pages are made of 3mm polypropylene, acid-free film that guarantees lifelong protection and crystal clear viewing.
4. Mouse Pads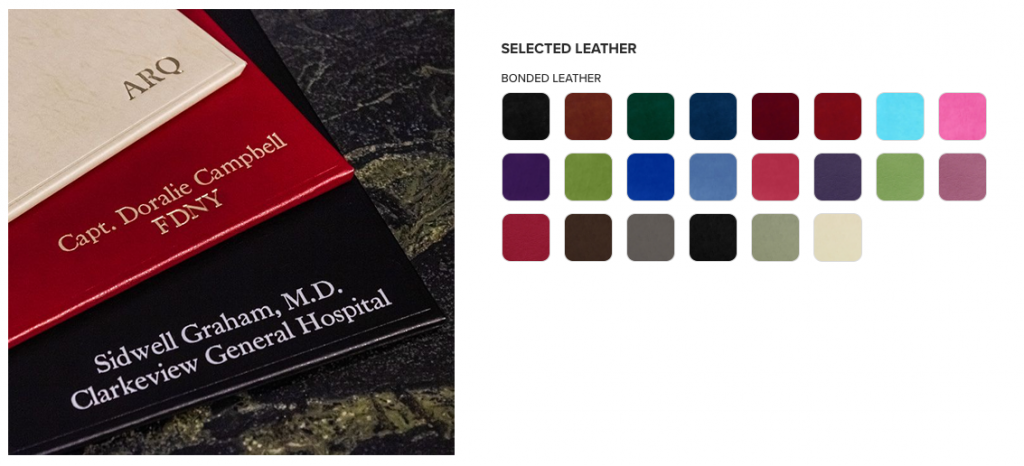 Everyone learns a little differently these days. Why not dress up your desk with one of our stylish hardbound mouse pads? Gallery Leather's Mouse Pads are made of the same strong binder's board that made our classic line of albums a treasured accent in homes worldwide for years.
The Bonded Leather wrapping gives you that smooth, seamless glide you're looking for in a high-quality mouse pad. You have the choice of either a landscape or portrait format that fits on almost any desk at 10" x 8". Personalization is available, allowing you to make this a unique addition to your dorm or classroom.
5. Pocket Address Book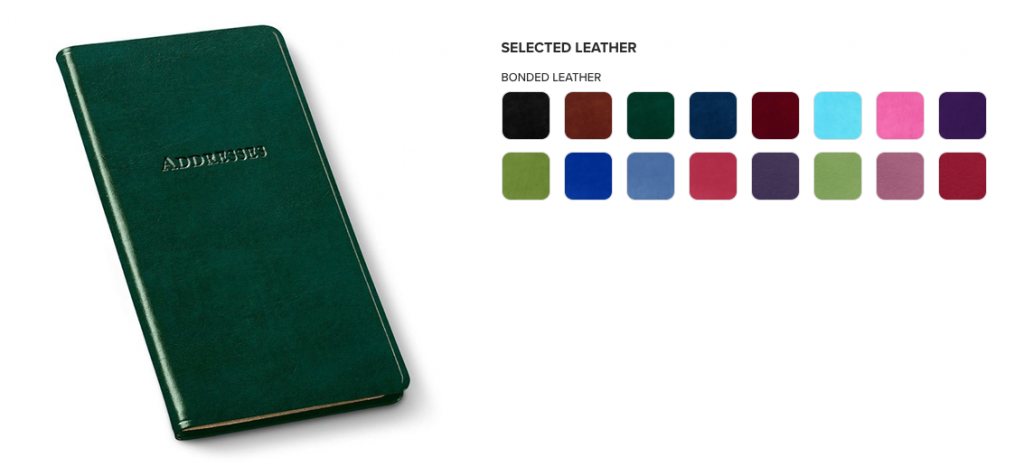 They say that all work and no play make one dull. A new school year is a perfect time to make new friends and keep in touch with old ones. Gallery Leather can help you keep in touch with our address books.
Our Leather Pocket Address Book easily slides into a purse, coat, or shirt pocket. It has the same format as our Desk Address Book, including work and home records, email addresses, fax, and cell phone numbers. Personalized Pocket Address Books available to complement any style.
A new school year means a chance to reinvent yourself. New clothes, a new haircut, and new school supplies can make or break your year. No matter what your first day of school looks like, Gallery Leather has the tools to keep you organized for the year to come. Shop our selection on our website today!