Not long ago, a customer asked us to make a leather presentation binder to house their film scripts. We liked the result so much that we decided to create a line of our own presentation binders. We realized these binders could be used for more than just film scripts. Our corporate customers like realtors, finance professionals, legal professionals, contractors, and others were using them in their respective trades.
Now, Gallery Leather offers various presentation binders to bring your project to the head of the class or boardroom. We've compiled some information about our presentation binders to help you figure out which one is right for you and your project. You will find that the possibilities are truly endless.
¾" Presentation Binder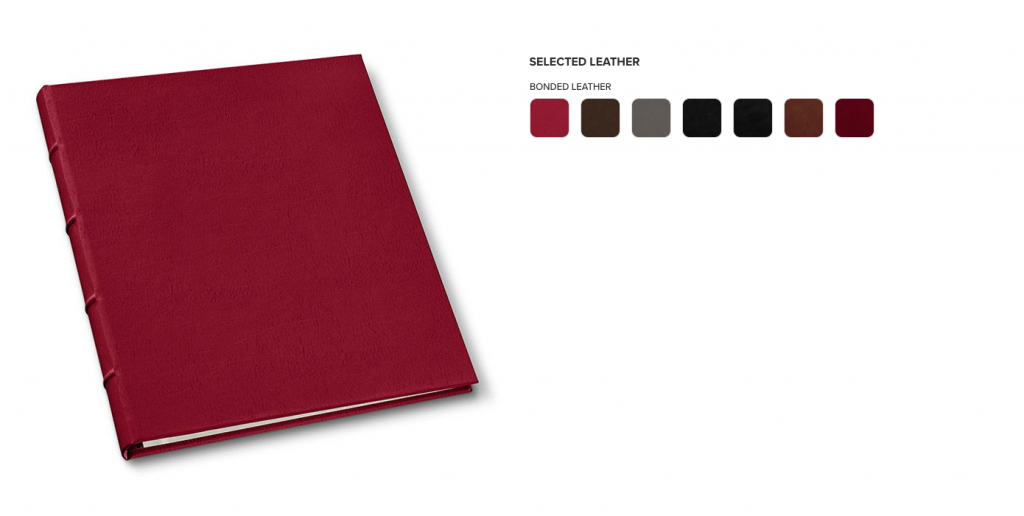 At 11 ¾" x 10 ½" x ¾," this presentation binder is the right size for your bookcase or backpack while holding up to 30 top-loading, acid-free, crystal-clear presentation pages. Ring-bound in a bonded leather cover over warp-resistant binder's board, this presentation binder is ready to go wherever you are. It's portable enough to bring with you to an interview, class, or job site. 
With your choice of color, personalization, hubbed spine, and front presentation windows, you can make your project and the binder you carry it in your own. These customizations make this binder perfect for creative professionals like artists and musicians or branding that reflects your business' identity, like a restaurant menu. Our corporate services department would be happy to help you implement our presentation binders into your marketing plan. Contact us today to learn more.
1 ¼" Presentation Binder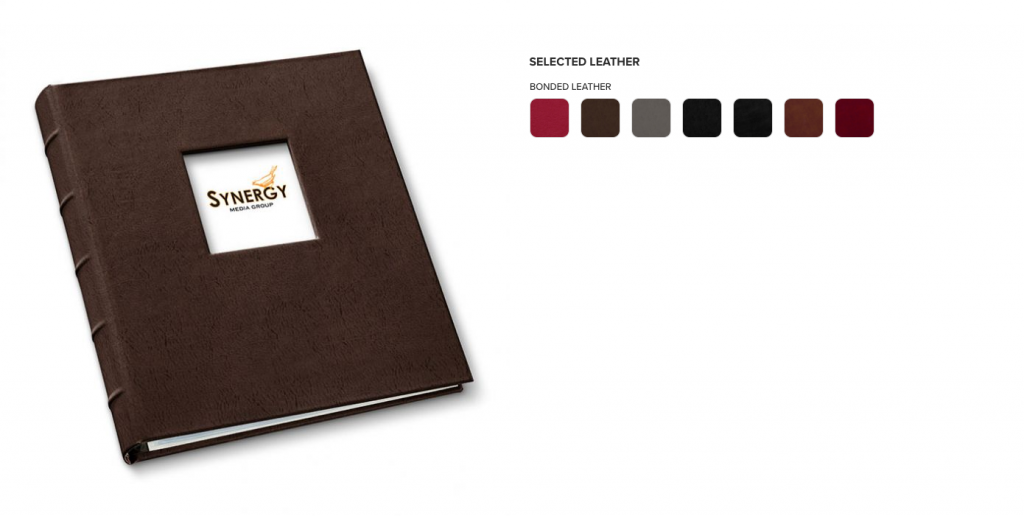 If you're looking for something with a little more room for growth, our 1 ¼" presentation binders are the perfect fit. It holds up to 50 presentation pages made of 3 mm polypropylene, acid-free film, guaranteeing lifelong protection and crystal clear viewing.
Like our smaller model, you can customize your binder with your choice of color, personalization, spine, and front window. These features make our presentation binders great photo albums and scrapbooks, as well. One customer even uses their binder as a guest book for their Airbnb listing.
Here's what they had to say about how they use their presentation binder:
I love the look and quality of this binder! I use this as a guest information book for my Airbnb listing.
Scrapbook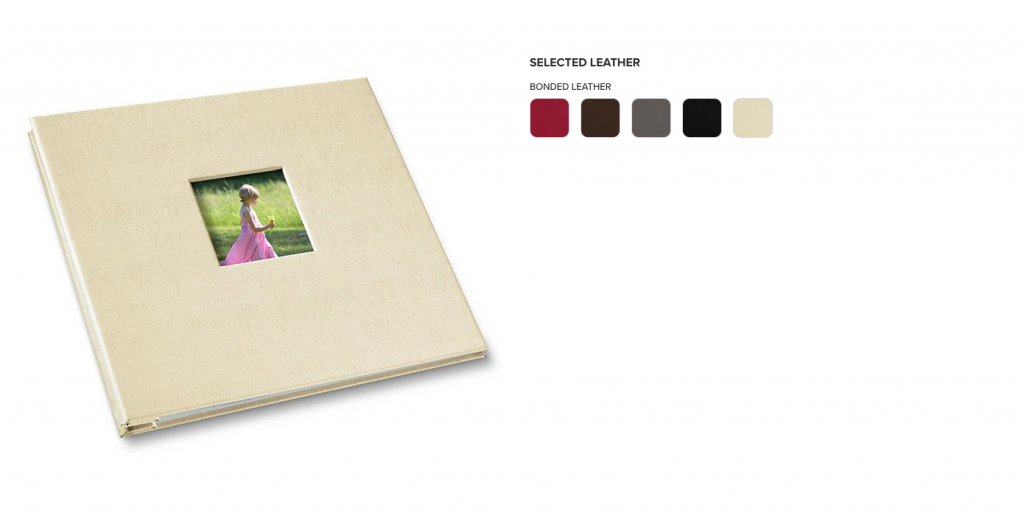 The scrapbooking standard is our Yarmouth leather scrapbook. It accepts 12" x 12" inserts in its acid-free, archival quality, top-loading pages. Each page comes with an ivory insert for photos or mementos. The top-loading 12" x 12" pocket also carries an endless variety of decorative inserts. Its classic post-bound construction with hidden posts and a window on the cover are perfect for creating a theme.
Feature a favorite photo, add a title, or any other creative inspiration. Like our other presentation binders, our scrapbook is customizable with your choice of color and personalization. These features make our scrapbook unique. It is so beloved that one of our customers called it "the best scrapbook ever," beating out the competition.
You can see how in their review here:
I make annual scrapbooks for each of my children. I looked at scrapbook options at Michael's, Hobby Lobby, and even leather specialty stores, and nothing compares to the Gallery Leather scrapbooks. These are the Gold Standard. So timeless. I find them inspiring.

Any photo album or scrapbook made with these would feel like it belongs in the Smithsonian. Nothing in any price range comes close. The quality is outstanding. I give them a workout. They are still perfect after many years.
You can add a large number of additional pages and "scraps" and expand the binding to fit. Some of my albums have 40 pages. I'd still be able to add more. When you get extra pages, you get an extra post to expand the book. I cannot express how much I love these albums. I've stockpiled many extra books because I fear the day they are ever discontinued.
Whether making a scrapbook, sharing your resume, or a presentation at school or work, you need materials that work as hard as you. After all the thought, sweat, and preparation, why take a chance with presentation materials that might suggest otherwise?
Share your ideas in our Professional Leather Presentation Binders and feel confident that your first impression is an excellent one. Shop our selection today on our website.