You have a lot of important information to remember. Whether you're taking notes or just doodling, Gallery Leather offers the perfect journal to help you take notes in style. We've compiled some information about our journals to help you figure out which one is right for you.
Travel Journals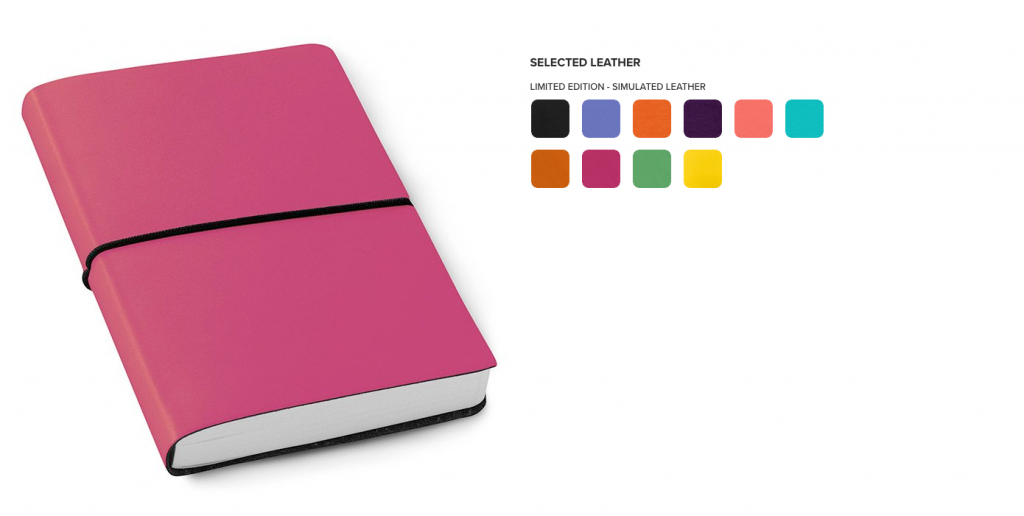 With the same indestructible construction of our leather journals, our simulated leather travel journals are crafted for those who prefer the backroads to the superhighway. They have heavier paper than our Leather Desk Journals that is white, not ivory, and does not have gilded page edges. At 7" x 5", these journals are the perfect size to take with you anywhere. They come with your choice of no closure, an elastic closure, or a Monk's Lace closure to keep your information as secure as you need it to be.
Pocket Notes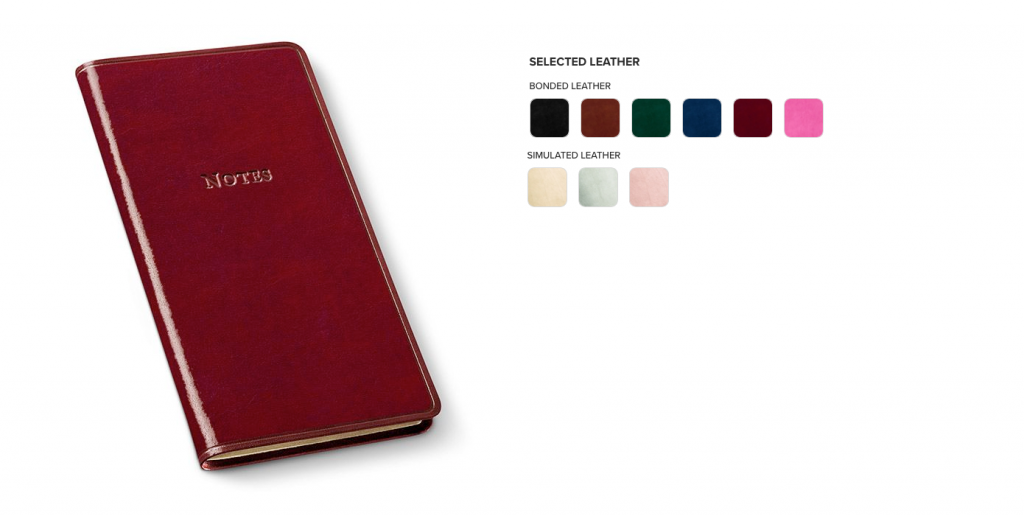 If you're looking for something a little more mobile, our pocket notes are perfect for capturing a new idea or a thing to do. At 6" x 3 ¾", it can always be at hand, whether in the back pocket of a pair of jeans or tucked in a suit's vest pocket.
Using our Pocket Notes can help you make sure the next great thing doesn't get away, even if it's just a grocery list. These journals come in your choice of metallic or bonded leather material. The uses of these journals are just as varied as the materials they come in.
One customer shared how they use our pocket notes in a review they left on our website:
I use these for book notes mostly but have started carrying one for analog daily notes. Perfect! Multi-purpose!
Large Journals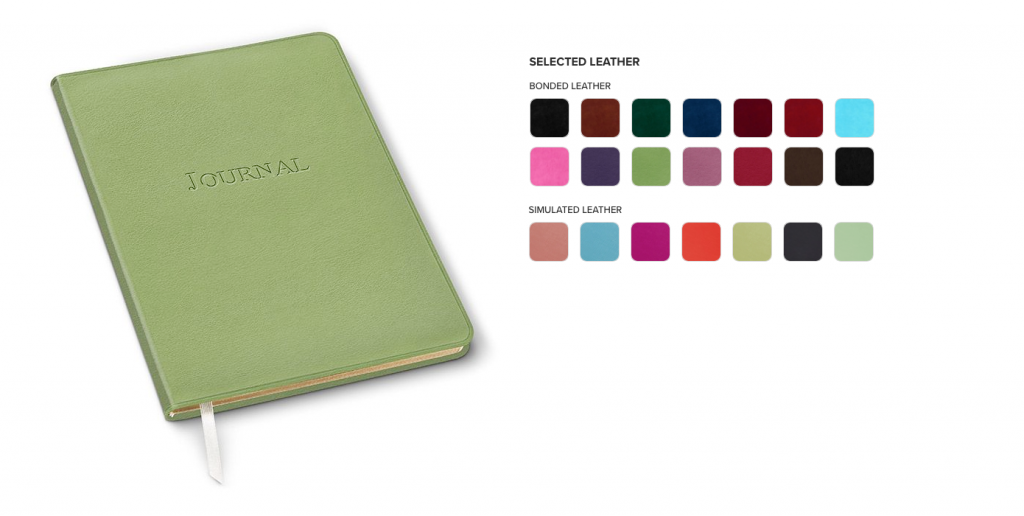 If you want something with more room for growth, our large journals are just the right size at 9 ¾" x 7 ½". They may be large, but these journals are capable of traveling easily from briefcase to backpack. Its ivory pages are acid-free with just the right "tooth" to make writing with either a ballpoint pen or #2 pencil a noteworthy experience.
They come with gold gilded page edges for a touch of style that matches any office or home decor. Comprised 192 pages, bound, glued, and stitched into a refined, but almost indestructible journal, our large journals are built to last.
One customer has been using theirs for decades:
A quality product! I've journaled for close to 40 years. Once I discovered your journal, there was no turning back. Appearance, color selection, line spacing, margins, page accessibility, and construction are perfect for ease of writing. Nothing compares!
Desk Journals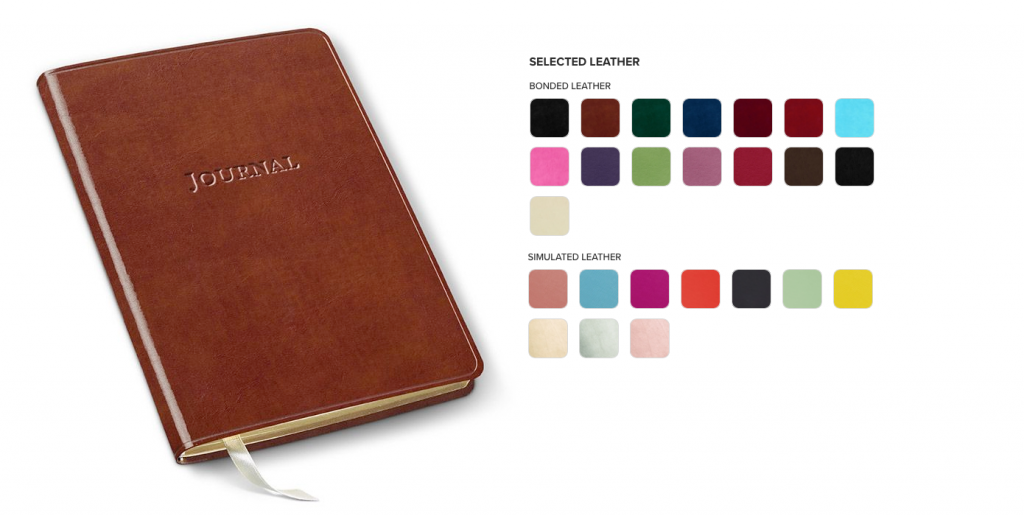 Everyone loves the classics. Our desk journals are no different. These journals feature 192 pages, bound, glued, and stitched into a refined, but almost indestructible bonded leather cover or hardcover with binder board covering a hubbed spine. These compact journals fit perfectly in a standard-sized backpack at 8" x 5 ½". Its ivory pages are acid-free with just the right "tooth" to make writing easy.
Like all of our products, these journals can be personalized to make them your own. But there are so many ways to customize your order. The gold-gilded page edges match any color you choose. We even offer metallic and simulated leather material options along with our classic bonded leather. All of these options make our desk journals the perfect gifts.
One customer received one as a gift, then bought more:
Best I have found! Years ago, friends gifted me one of these journals before I took a big trip. I am now up to my 14th journal – all from Gallery Leather. High-quality paper makes a difference!
Sketchbooks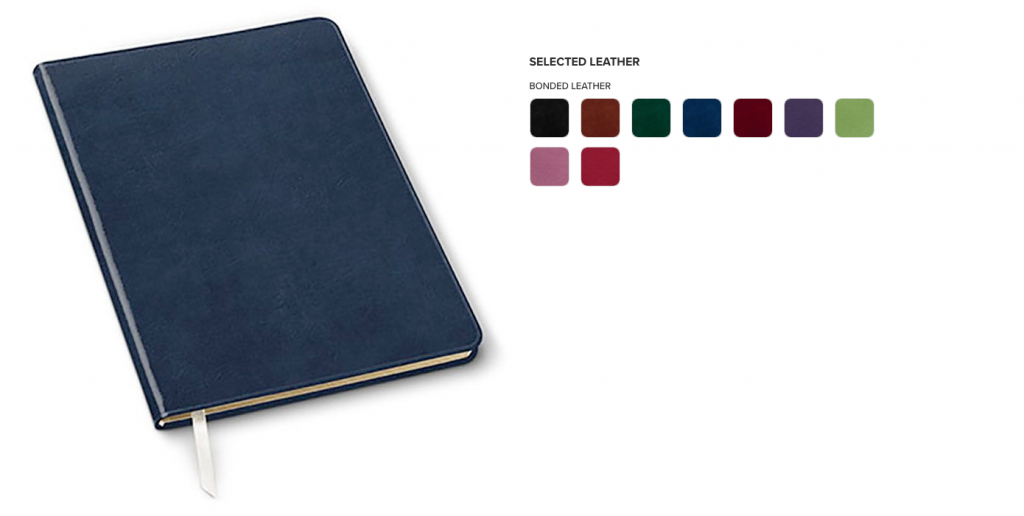 For those who prefer drawing to writing, Gallery Leather has just the journal for you. Think outside the box with our unlined, blank-paged sketchbooks. No lines mean no rules and 192 open pages for free-thinking and expression. These sketchbooks come in two sizes, 8" x 5 ½" and 9 ¾" x 7 ½" to accommodate designs large and small.
No matter how you choose to express yourself, Gallery Leather has the right journal to help you do so. Shop our selection today on our website. You're sure to find just what you're looking for.