You are a busy person. With work, family, and other obligations, you are always on the go. You don't always have time to sit down and organize your schedule for the week. That is why Gallery Leather has a full line of planners, journals, and address books that are the perfect size to slip into your purse or pocket.
Here are three pocket-sized items from Gallery Leather that you can take with you on the go:
1. Pocket Planners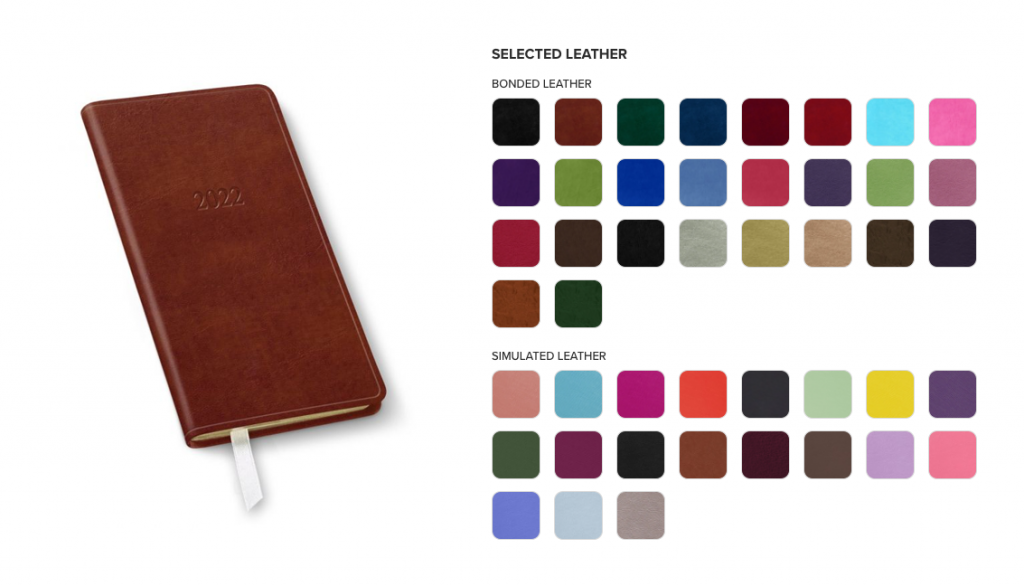 Gallery Leather is known for its wide selection of planners to fit any schedule. If you would like something a little more mobile, however, our pocket planner may be just what you're looking for. At 6" x 3 ¼", it has all the features of our Leather Desk Planner in a compact size that easily slips into a purse, coat, or shirt pocket. It comes in both monthly or weekly formats.
This planner may be small but comes with all the reference details that you could want, including an ample Notes and Reference section. It also has a World Map section printed in subtle colors. Elegantly bound in bonded leather, with gold gilded page edges, it makes a stylish accessory to go with any outfit.
One customer was pleased with our choice of colors to fit their style:
"The only planner I will use year to year. I refer to my used planners year after year. Easy to carry and store. Thank you for expanding the color choices!"
Along with your choice of color, you can personalize your pocket planner with your name or initials to make it your own.
2. Pocket Notes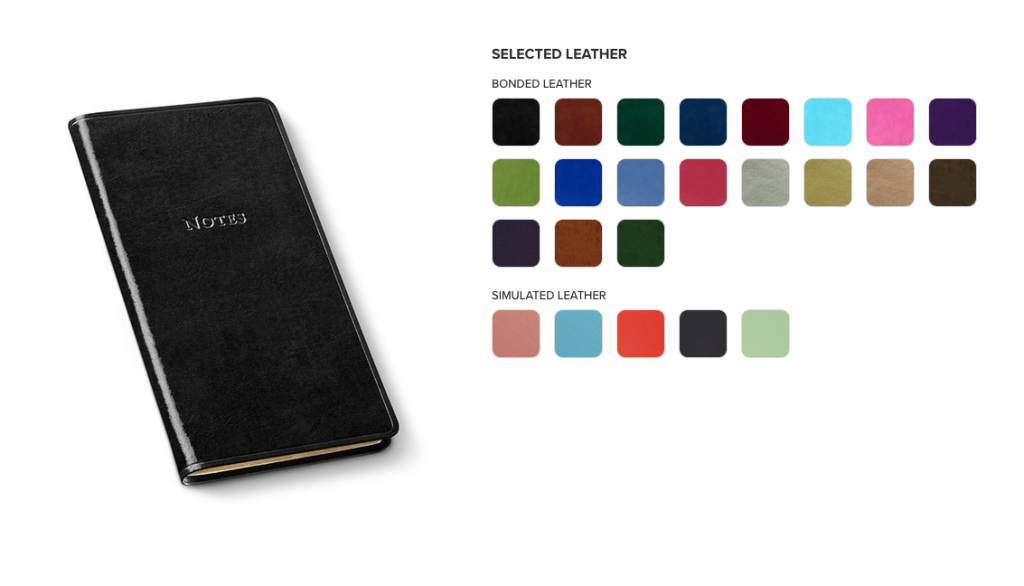 Taking notes is one of the many things you do throughout your day. You can type your notes on your laptop or smartphone, but it's not the same as writing them by hand. Fortunately, our pocket notes are perfect for capturing a new idea or a thing to do. At 6" x 3 ¾", it can always be at hand, whether in the back pocket of a pair of pants or tucked in a suit vest pocket.
One customer shared how they use our pocket notes in a review they left on our website:
"I use these for book notes mostly but have started carrying one for analog daily notes. Perfect! Multi-purpose!"
Using our Pocket Notes can help you make sure the next great thing doesn't get away, even if it's just a grocery list. Like all of our products, you can personalize these pocket notes to make them your own. But there are so many more ways to customize your order.
The gold-gilded page edges match any color you choose. These journals come in your choice of metallic or bonded leather material. The uses of these journals are just as varied as the colors they come in.
3. Pocket Address Book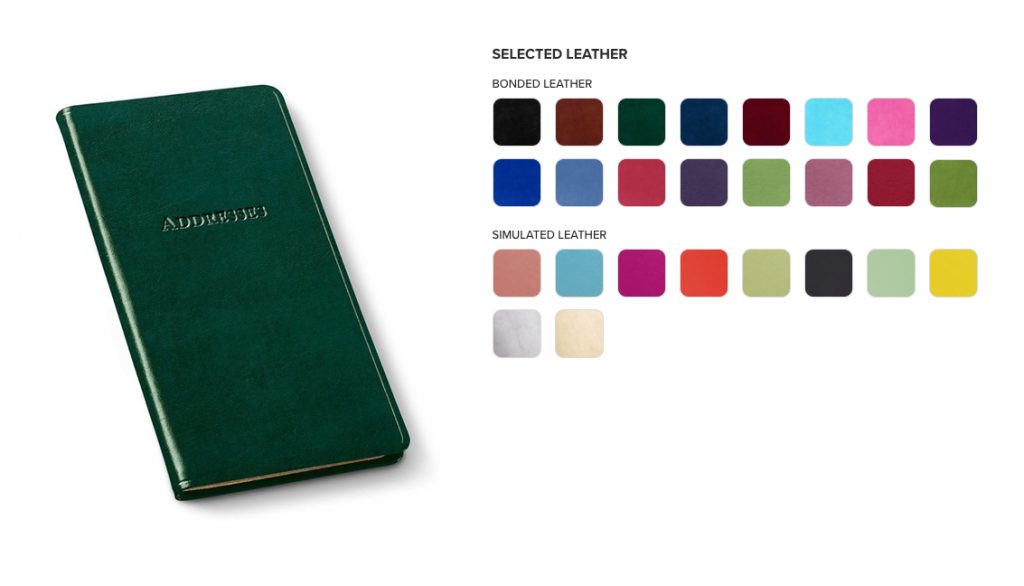 They say that all work and no play make one dull. Now is the perfect time to make new friends and keep in touch with old ones. Gallery Leather can help you keep in touch with our address books.
Perfect for when you're on the go, our Leather Pocket Address Book easily slides into a purse, coat, or shirt pocket. At 6" x 3 ¼," it's half the weight and three times as fast as a cell phone for when you need to look up a phone number quickly.
These address books may be small, but hold a lot of information. They follow the same format as our larger Desk Address Book by including work and home records, email addresses, fax, and cell phone numbers. Personalized Pocket Address Books are available to complement any style.
No matter which of Gallery Leather's pocket-sized products you choose, you can keep your life organized on the go. We realize that your life is busy. We want to help you make the most of it. Shop our selection on our website today!