Whether moving or staying put, now's the time to make new friends and keep in touch with the old. Gallery Leather offers a variety of address books to keep your friends' information organized. We've compiled some information about our address books to help you figure out which one is right for you and your contacts.
Leather Pocket Address Books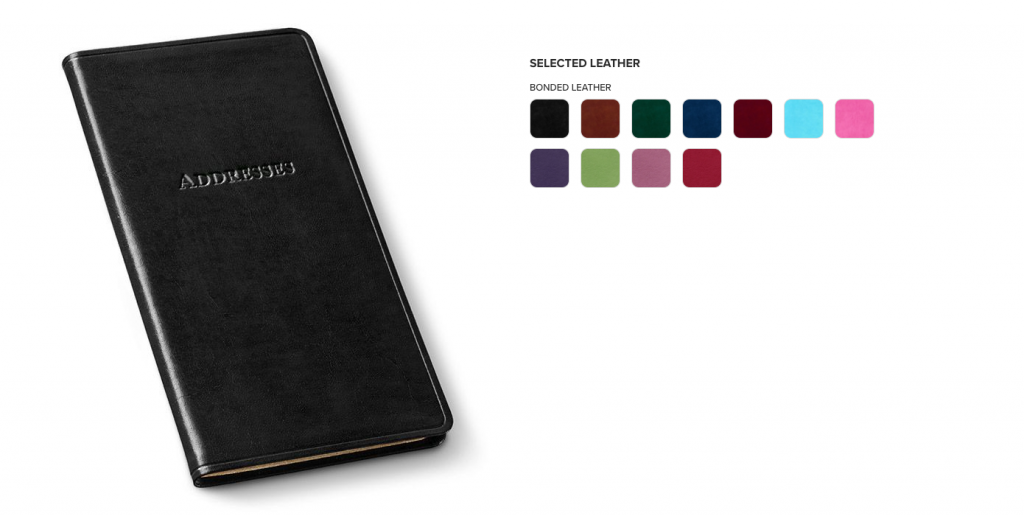 Perfect for when you're on the go, our Leather Pocket Address Book easily slides into a purse, coat, or shirt pocket. At 6" x 3 ¼," it's half the weight and three times as fast as a cell phone for when you need to look up a phone number quickly.
These address books may be small, but hold a lot of information. It follows the same format as our larger Desk Address Book by including work and home records, email addresses, fax, and cell phone numbers.
Leather Desk Address Book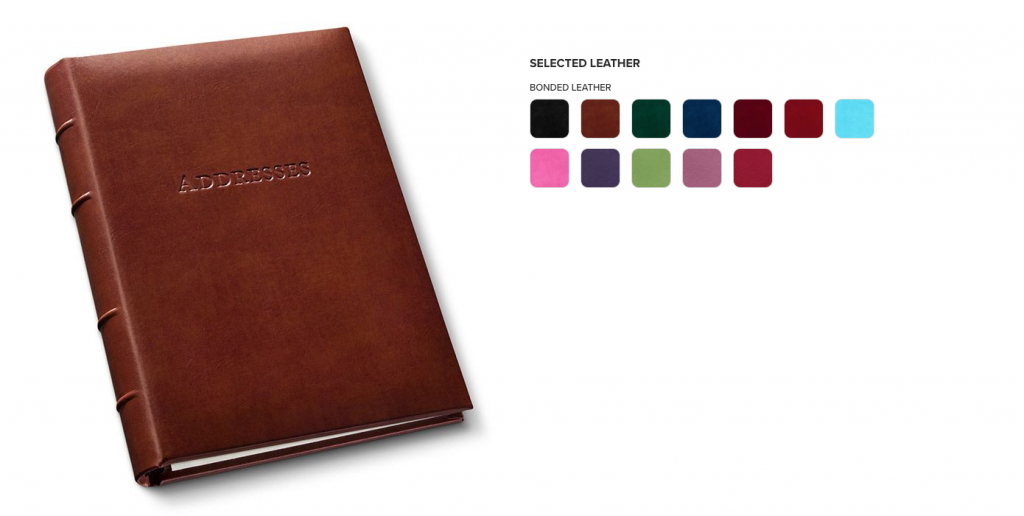 If you're looking for something with more room for growth, our Desk Address Books are simply the best. They make the perfect home or office accessory with space for 480 addresses with records for work, home, cell phone, email, and fax in an attractive and durable cover.
Our address books' quality extends beyond the cover. Its metal ring binder makes adding or removing pages a snap. Self-adhesive labels and extra pages available for correcting one record at a time or entire pages if needed. You can even organize your contacts in alphabetical order using our address tabs.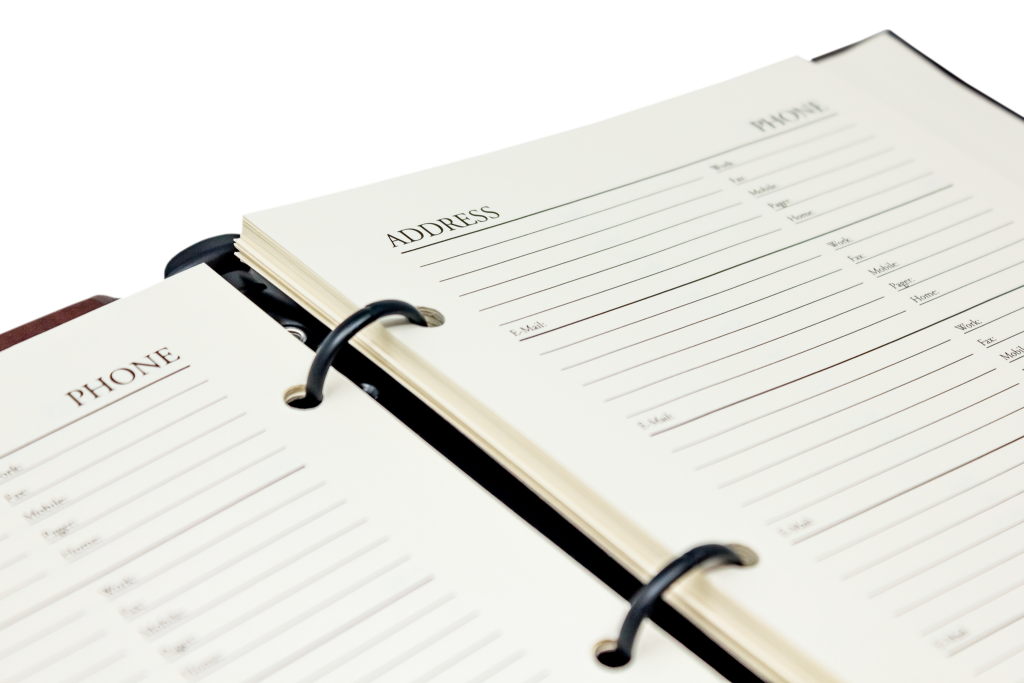 Its expandability is what makes this address book our most popular. Don't take our word for it!
Read what our customer had to say about their desk address books: 
These are hard to find these days. Its excellent design, good paper, loose leaf with refills let it replace my 50-year-old address book. Looks like it will last for my next 50 years.
Key West Pocket Address Book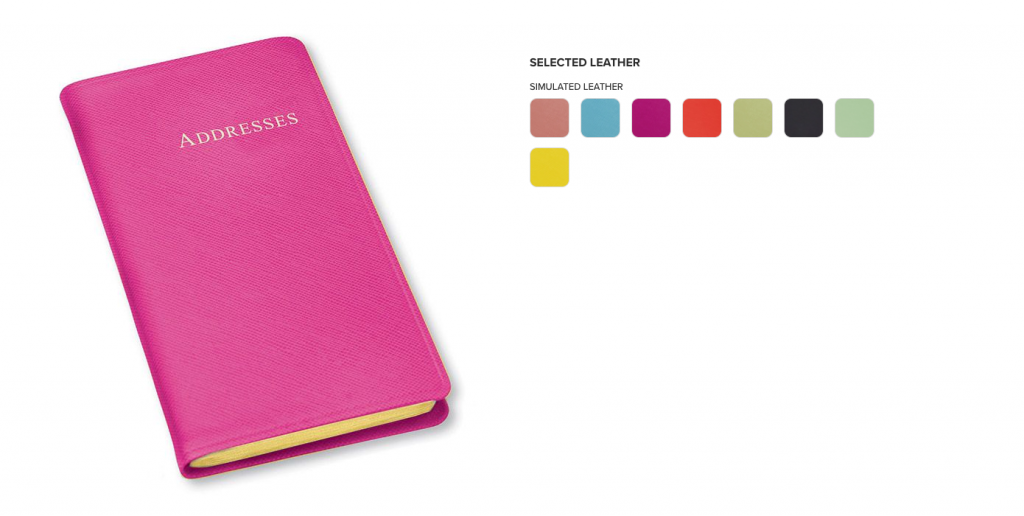 If you want something more stylish, our Key West Pocket Address Book makes the perfect accessory. It comes in simulated leather and a rainbow of colors. You can even order a swatch to see what it could look like.
To add more of your style, you can also have your address book personalized with your name or initials. Though stylish, it doesn't sacrifice quality for the sake of appearance.
One customer praised the quality of their address book:
A quality product in every way. Distinguished looking and superior quality product. I'll enjoy this every day.
No matter which you choose, your friends and family will be happy to hear from you. That is why Gallery Leather offers address books in various shapes and sizes to fit your contacts. Shop our selection today on our website.