Valentine's Day is just around the corner. Love is in the air! You may be starting to plan for a spring or summer wedding or anniversary party. Your celebration deserves the best. But there is so much to do in little time.
Gallery Leather can help by providing just what you need to document every precious moment. Our assortment of coordinated tabletop wedding albums, guest books, and journals make your event everything you hoped it would be. We elegantly crafted each item using the finest bonded leather and archival, acid-free materials.
Here is some information on these products and how to use them to celebrate your big day:
Wedding Guest Book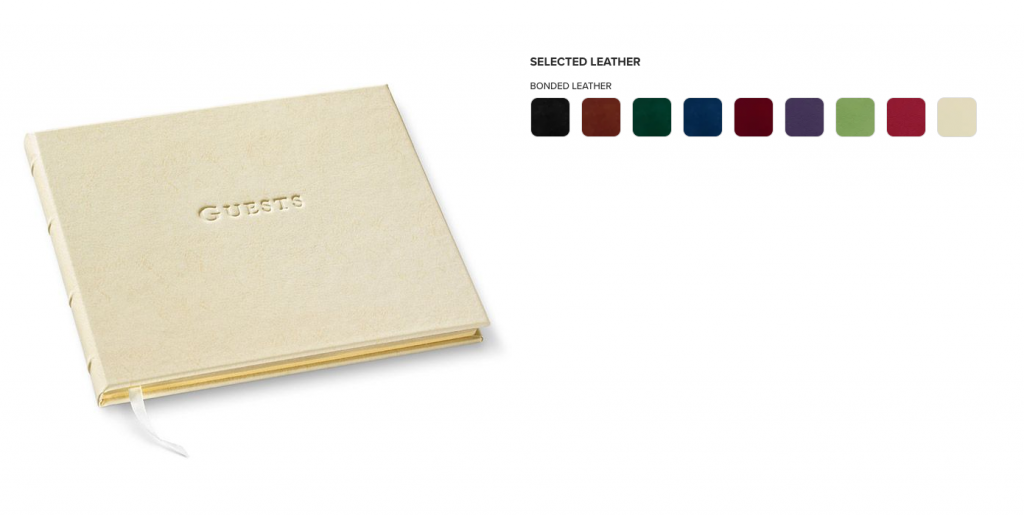 Find our Leather Wedding Guest Books at a vineyard wedding in Napa Valley, a simple country wedding at a camp in Maine, and many occasions in between. Our "open-format" page design lets guests express thoughts without restraint.
Archival, acid-free paper with the right "tooth" make writing a memorable experience. We offer Personalized Leather Guest Books. You can customize them with your names or your wedding date.
Wedding Journal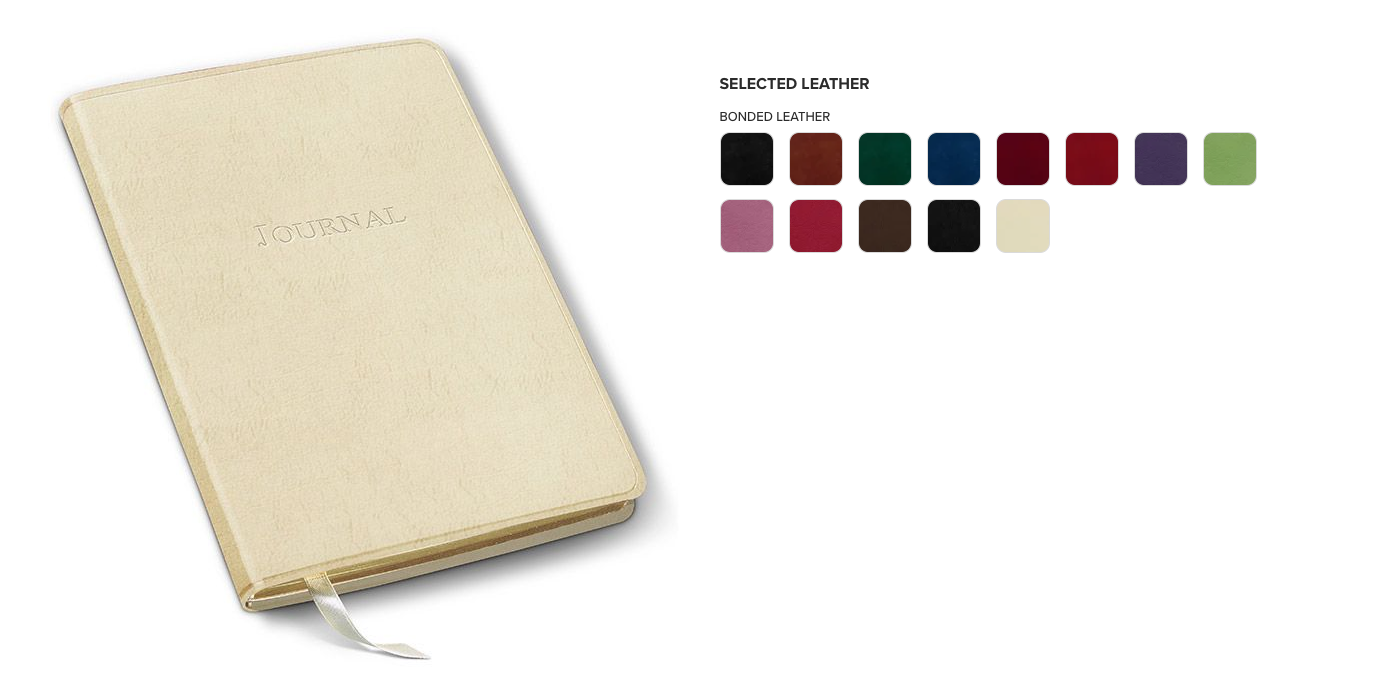 Our leather wedding desk journal features 192 pages, bound, glued, and stitched into a refined, almost indestructible, bonded leather cover. Its ivory pages are acid-free with the right "tooth" to make writing with a ballpoint pen or #2 pencil a remarkable experience. This compact journal can travel easily from the ceremony to the honeymoon.
Its gold-gilded page edges and color selections match almost any wedding style. Like all of our products, personalization is available for an extra special touch. These journals make the perfect gift for wedding party members or the couple of honor to document their new lives together.
Photo Albums
Preserve the memories of your wedding day for generations to come with our Gallery, Slimline, Compact, and 6-Up display photo albums. We craft every leather photo album to exacting standards with acid-free, archival photo pages. They are guaranteed to last for generations.
Here are some of our most popular wedding albums:
Leather Travel Photo Album with Window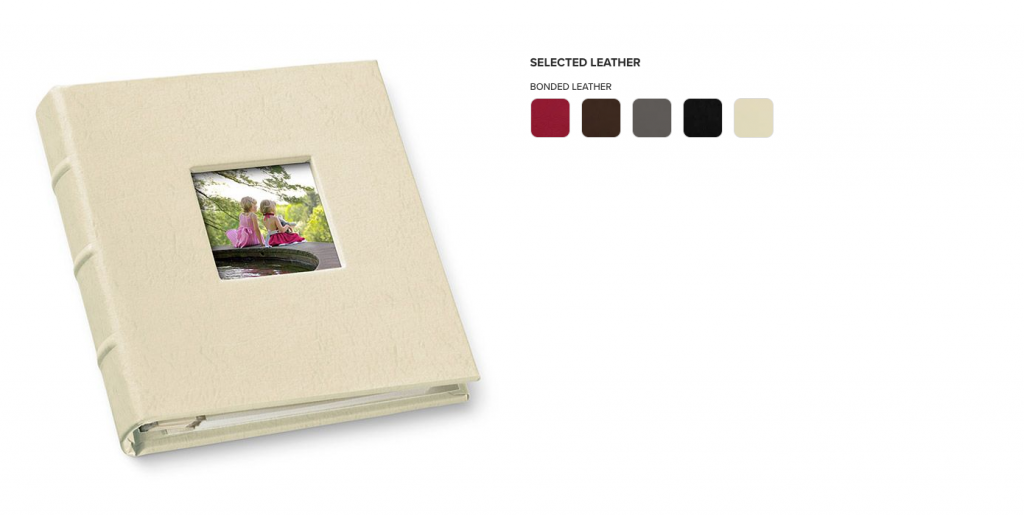 Destination weddings have become popular in recent years. Our travel photo albums have as well. Our most popular Travel Photo Album has a window. Perfect for creating a theme, highlighting a favorite photo, adding a title, or other creative inspiration. Use it to highlight your wedding day, honeymoon, or other celebration leading up to the big day. It's up to you.
This album is expandable as you make more memories in your new life together. It is ring-bound. It can hold up to 50 photos, including refills. At 6.5″ x 5.5″, it is the perfect size to put in your carry-on as you jet off to your destination wedding or honeymoon.
Leather Compact Photo Album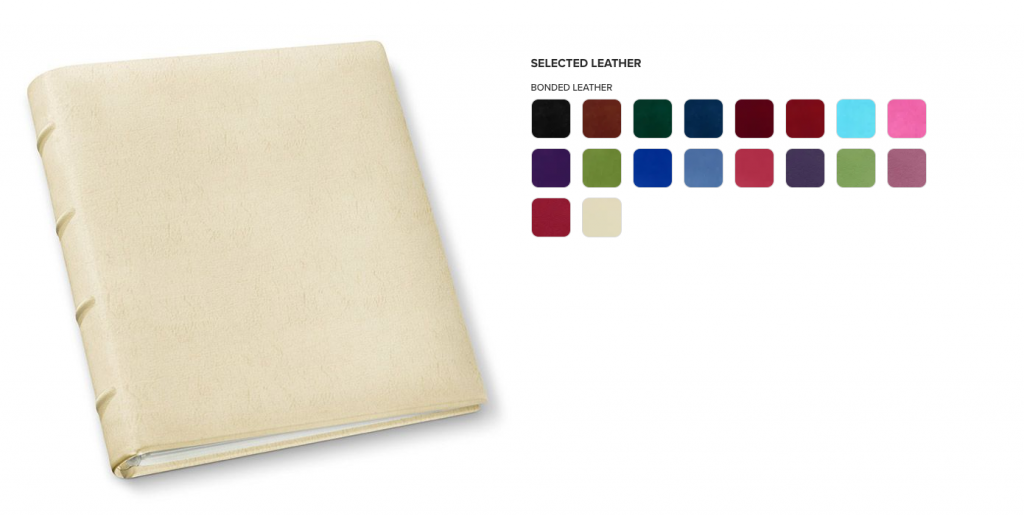 For those who've opted to elope, our compact photo album is the perfect fit. Elegant in its simplicity, our Compact Photo Album holds two 4 x 6 photos per page. Its smaller size tucks nicely into any bookshelf or perches conveniently on an end table.
This album may be called compact. However, it's anything but. It is expandable with our album insert refills. It can hold up to 200 photos. Our photo pages are made from 3mm archival, acid-free polypropylene film, sonically welded without harmful adhesives for lifelong protection and distortion-free, crystal clear viewing.
This album has a bonded leather cover crafted with a warp-resistant book binder's board and black anodized ring binders. The album's spine is hubbed with traditional bookmaking techniques. It can be personalized to create an album as unique as the two of you are.
Leather Gallery Photo Album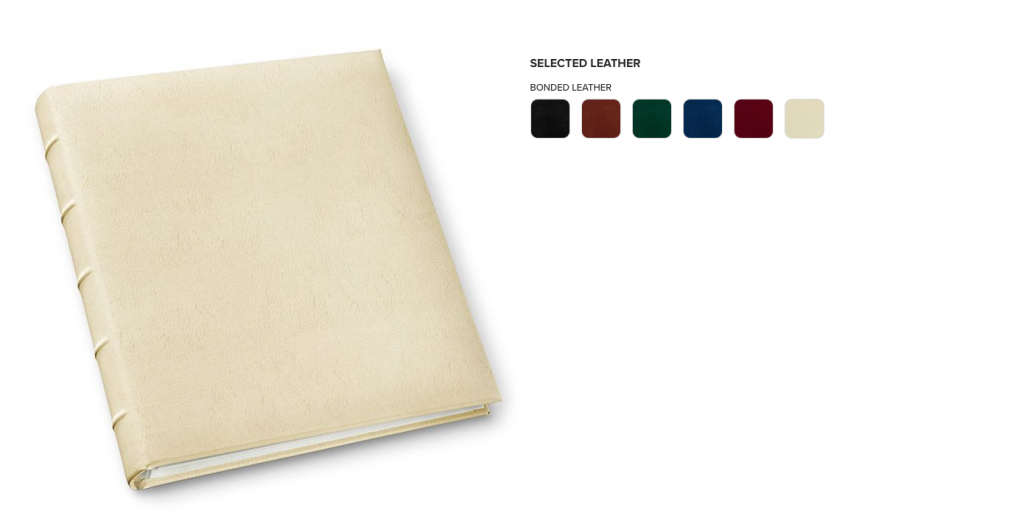 For the more traditional couple, our namesake, the Gallery Photo Album, is perfect. It is our most versatile ring-bound album with archival, acid-free, slip-in pocket pages for easy organizing and crystal clear photo viewing. Its bonded leather cover has hubbed and rounded spines in the tradition of fine bookbinding.
The Gallery Photo Album comes standard with horizontal photo pages for 4 x 6 and 4 x 7 photos. It can accommodate 8 x 10 photo pages and 5 x 7 photo pages. You can order these separately. You can swap the 4 x 6 pages with the 8 x 10 or 5 x 7 pages if you prefer. Make this request using our special instructions box in our website's checkout process at the time of purchase.
Our photo note inserts, perfect for recording photo details and negatives, are included. To create a more elegant wedding album, black or ivory scrapbook pages are available. It is the ideal album for displaying professional wedding photos.
Yarmouth 6-UP Photo Album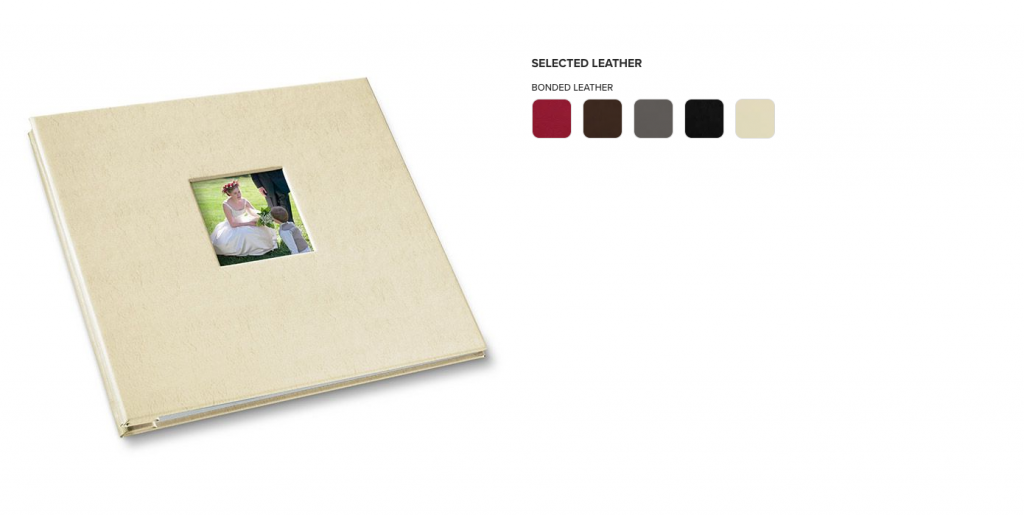 When it comes to your wedding day, bigger is better. That's why we designed our Yarmouth 6-UP bonded leather album to hold six 4 x 6 photos per page. You can view up to 12 photographs simultaneously. At 12.75″ x 14.5″, the Yarmouth is our largest album.
We use only the finest archival materials in its construction. Acid-free, 3 mm polypropylene film provides lifetime photo protection and distortion-free viewing. Its classic, post-bound construction with hidden posts features a photo viewing window on the cover. Display a favorite photo, add a title, or create a theme.
Your Wedding Day is All About You!
Gallery Leather understands that and wants to help you celebrate. Check out our selection of wedding-related items to find the perfect way to document your special day or the ideal gift for the couple who has everything.