Spring may be the season for cleaning, but Fall is the perfect time to get organized. Gallery Leather offers a variety of albums to keep your photos organized. We've compiled some information about our albums to help you figure out which one is right for you and your photos.
Yarmouth 6 UP Albums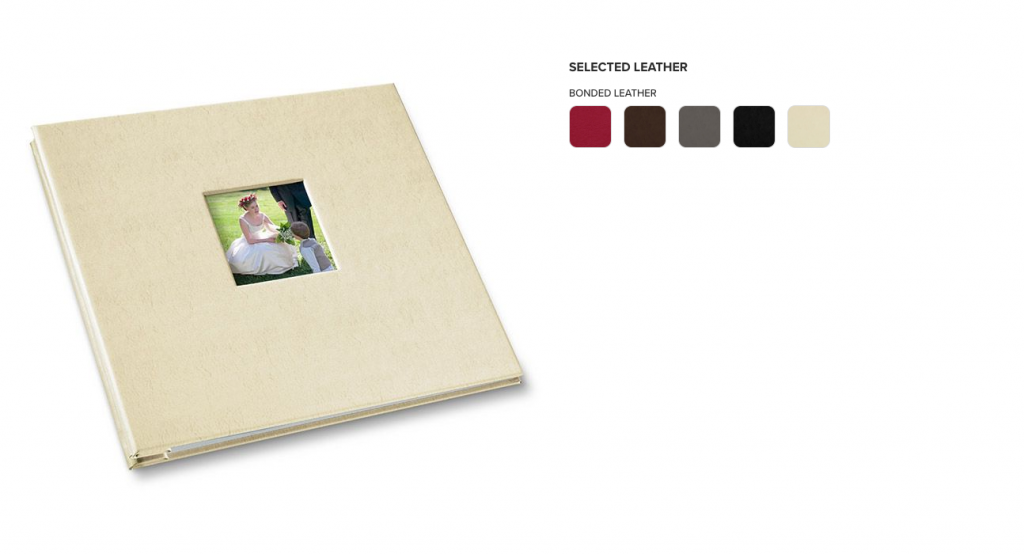 One of our most popular albums is our Yarmouth 6 UP Album. At 12 ¾" x 14 ½", it is our largest album. We designed our Yarmouth bonded leather album to hold six 4" x 6" photos per page, allowing you to view up to 12 photographs simultaneously.
We only use the finest archival materials in its construction, including acid-free, 3 mm polypropylene film for lifetime photo protection and distortion-free viewing. Its classic, post-bound construction with hidden posts also features a photo viewing window in the cover to display a favorite photograph, add a title, or create a theme.
This album is part of our wedding collection, making it the perfect gift for the couple who has everything. You can personalize your gift with the recipients' names or initials to make it their own, along with your choice of color. These customizable features make our photos albums the gift that keeps on giving. Don't take our word for it!
Read what one of our customers had to say about their experience giving our album as a gift:
Perfect gift! I purchased this photo album for my granddaughter's 16th birthday and filled it with pictures from birth to age 16! She loved it. I bought two more for my grandsons.
Travel Albums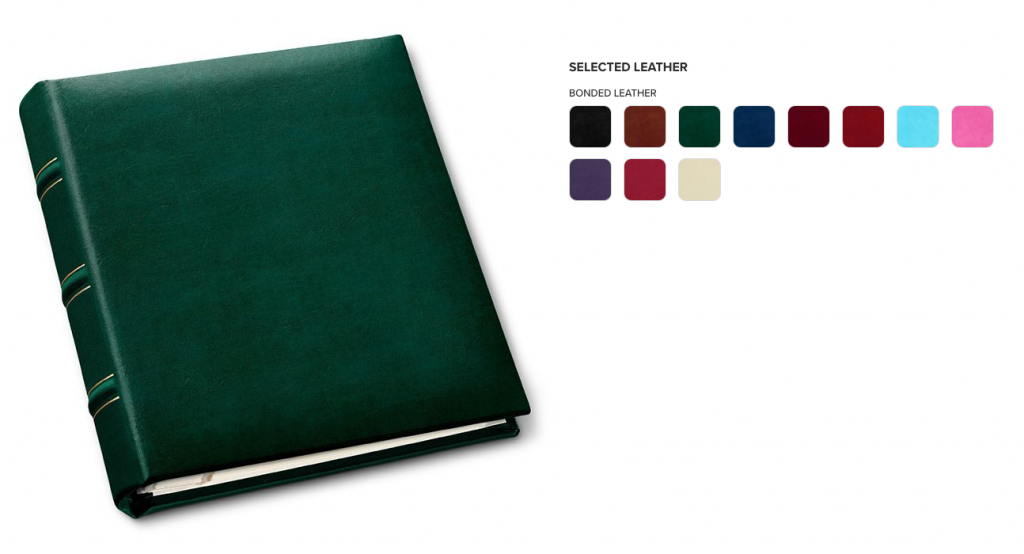 If you're looking for something a little more compact, our travel photo albums are just the right fit. Crafted with all the attention to detail and quality materials we give our larger albums, the Leather Travel Photo Album is the perfect size for purses, glove compartments, desk drawers, briefcases, and more at just 6 ½" x 5 ½". This album holds one 4" x 6" photo per page, for a total of 50 photos, in a neat, durable package.
There is plenty of room for growth as this album is ring-bound and compatible with our refills. For even more of a personal touch, our travel albums also come with a window option. This allows you to create a theme, highlight a favorite photo, add a title, or pursue any other creative inspiration. As the name suggests, these albums are perfect for highlighting your family's vacation photos.
Compact Albums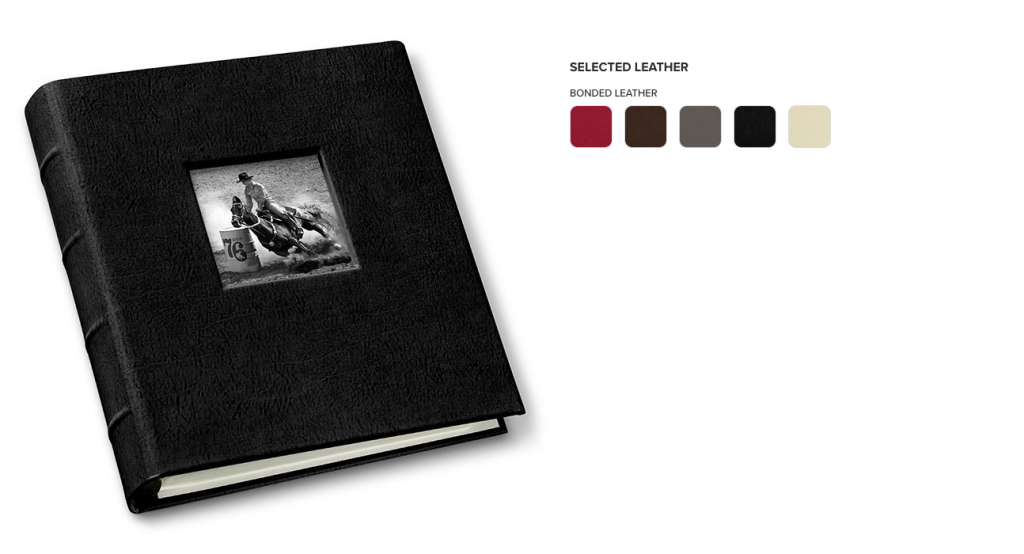 If you want something with a bit more space that's still portable, check out our compact albums. Don't let the name fool you. Our Compact Photo Album holds two 4" x 6" photos per page, for a total of 200, in a compact 9 ¼" x 8" format that tucks nicely into any bookshelf or perches conveniently on an end table. It also has the option of a window to express your creativity.
We make our photo pages from 3 mm archival, acid-free polypropylene film, sonically welded without harmful adhesives for lifelong protection and distortion-free, crystal clear viewing. The album's bonded leather cover is crafted with a warp-resistant book binder's board and black anodized ring binders. The album's spine is hubbed using traditional bookmaking techniques.
Slimline Albums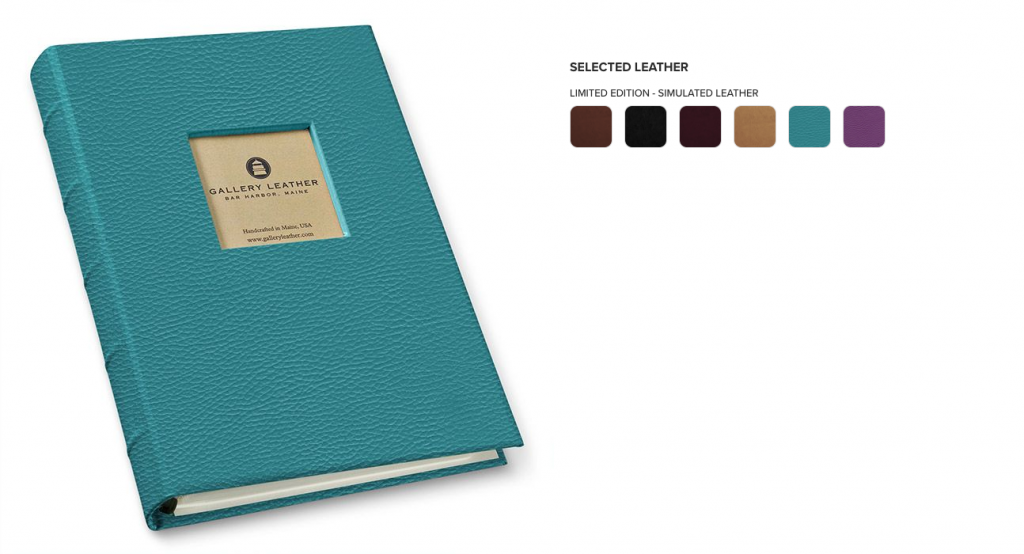 If you want something with more room for growth, our slimline albums offer just that. The Slimline displays two 4" x 6" photos per page, for a total of 120, in easy-to-use, slip-in pockets with sleeves. A versatile, ring-bound, leather photo album, it has a narrower profile measuring in at 11 ¾" x 8".
Like all of our albums, there are so many ways to make the Slimline your own. On the outside, it has the option of a front window to create a theme. On the inside, you can record photo details with the included Photo Notes. The possibilities are endless!
Gallery Photo Album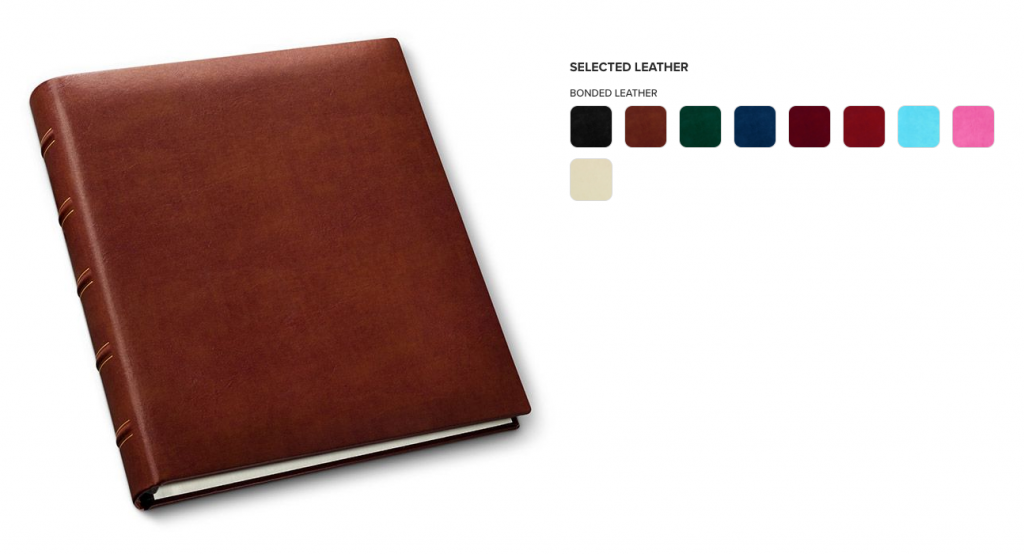 Everyone loves the classics, and our albums are no different. Our namesake, the Leather Gallery Photo Album, is also our most versatile. Its ring-bound, archival, acid-free, slip-in pocket pages are perfect for easy organizing and crystal clear photo viewing. It has bonded leather covers with hubbed and rounded spines in fine bookbinding tradition with no exposed rivets. Perfect for recording photo details, the included photo notes inserts make your album your own.
At 11 ¾" x 10 ½", this album comes standard with horizontal photo pages for 4" x 6" and 4" x 7" photos. It can also accommodate our 8" x 10" photo pages and 5" x 7" photo pages. These can be ordered separately. If you wish, swap the 4" x 6" pages with either 8" x 10" or 5" x 7" pages at the time of purchase. You can make this request using the "Add Special Instructions" box provided on the product page on our website.
Whichever album you choose, you will have an attractive way to display your photos and share them with generations to come. That is why Gallery Leather offers albums in a variety of shapes and sizes to fit any photo. Shop our selection today on our website.