The day you've been looking forward to has finally arrived. Graduation is just around the corner! Your graduate deserves the best, but there is so much to do and little time to do it.
Gallery Leather can help by providing just what you need to document every precious moment. Our assortment of photo albums, guest books, and journals make this event everything you hoped it would be. We elegantly craft each one using the finest bonded leather and archival, acid-free materials.
Here is some information on these products and how to use them to celebrate your graduation:
Guest Book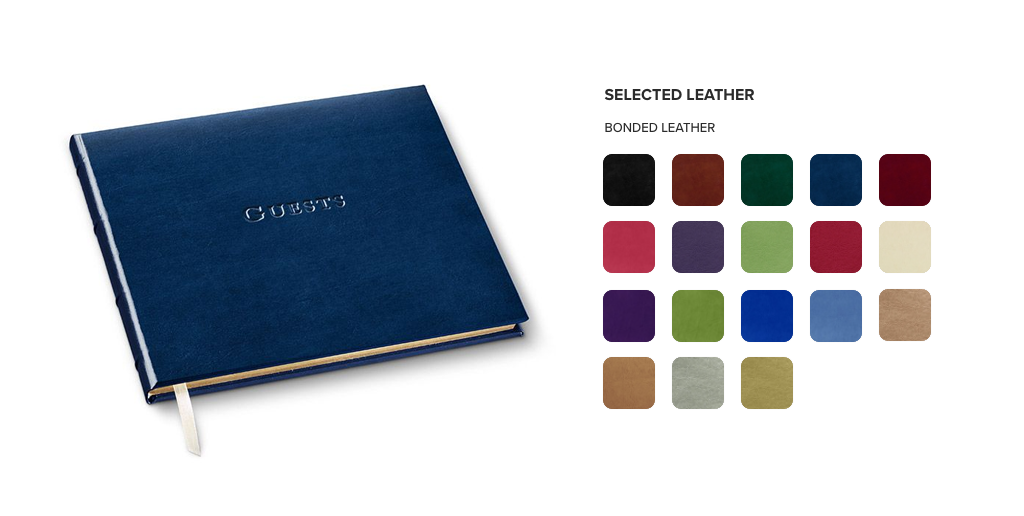 Find our Guest Books at graduation celebrations at all levels, from Preschool to Graduate School. When guests congregate to celebrate your graduation, our "open format" page design lets them express thoughts and thanks without restraint on our archival, acid-free paper, with just the right "tooth" to make writing a memorable experience. Personalized Leather Guest Books can be customized with the graduate's name or class year.
Journal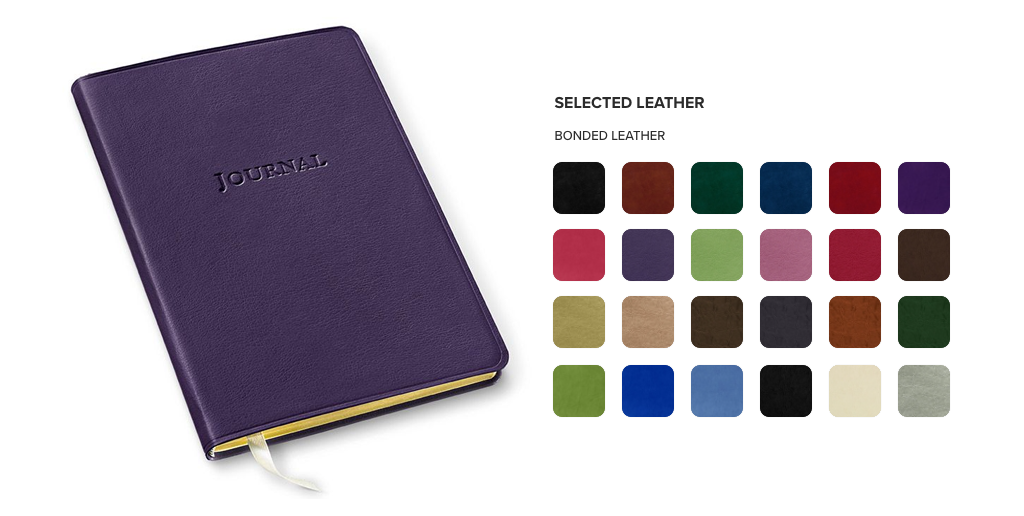 Our leather desk journal features 192 pages, bound, glued, and stitched into a refined but almost indestructible bonded leather cover. Its ivory pages are acid-free. They have just the right "tooth" to make writing with a ballpoint pen or #2 pencil a remarkable experience.
These journals are as attractive as they are practical. Gold-gilded page edges add just a touch of class. You can even show your school spirit by choosing your school colors from our vast selection of colors. Like all of our products, personalization is available for an extra special touch.
These journals make the perfect gift for the graduate or a favorite teacher who helped them get to this point. This compact journal can travel easily with your graduate as they enter the next season of life, whether that be college or a career.
Photo Albums
You can preserve your graduation day memories for years to come with our Gallery, Slimline, Compact, and 6-Up display photo albums. We craft each leather photo album to exacting standards. With acid-free, archival photo pages, they're guaranteed to last for generations.
Here are some of our most popular albums among graduates of all ages:
Leather Travel Photo Album with Window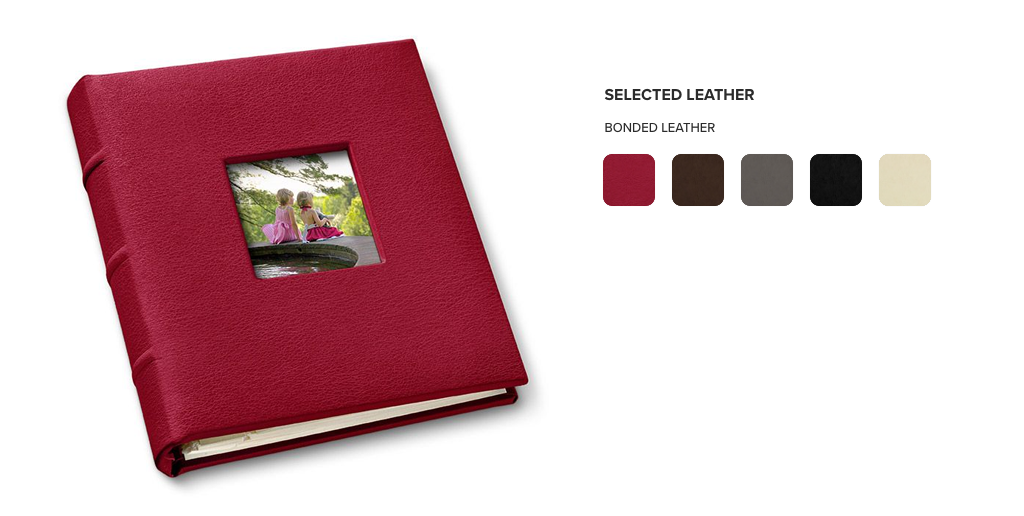 Many schools have the tradition of a senior class trip for the graduates. At 6.5″ x 5.5″, our Travel Photo Album makes the perfect sidekick as you celebrate your graduation with your classmates. It has a window for creating a theme, highlighting a favorite photo, adding a title, or other creative inspiration.
You can use this album to highlight your graduation ceremony, class trip, or other celebration leading up to the big day. This album is expandable as you make more memories in your life after school. It is ring-bound and can hold up to 50 photos, including refills.
Leather Compact Photo Album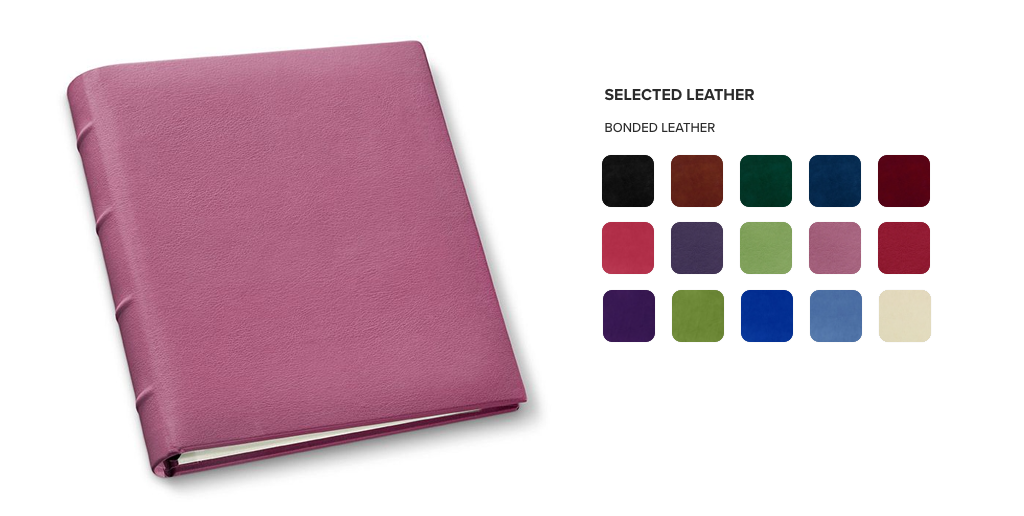 For graduates who opted for a low-key family celebration, our compact photo album is the perfect fit. Elegant in its simplicity, it holds two 4 x 6 photos per page. This album may be called compact. It's anything but, holding up to 200 photos.
Photo pages made from 3mm archival, acid-free polypropylene film sonically welded without harmful adhesives. They are perfect for lifelong protection and distortion-free, crystal clear viewing. You also have the option of purchasing more photo page inserts to expand your album.
Personalize it to create an album as unique as the graduate. It has a bonded leather cover crafted with a warp-resistant book binder's board and a black anodized ring binder. Its hubbed spines use traditional bookmaking techniques for a classic look.
Leather Gallery Photo Album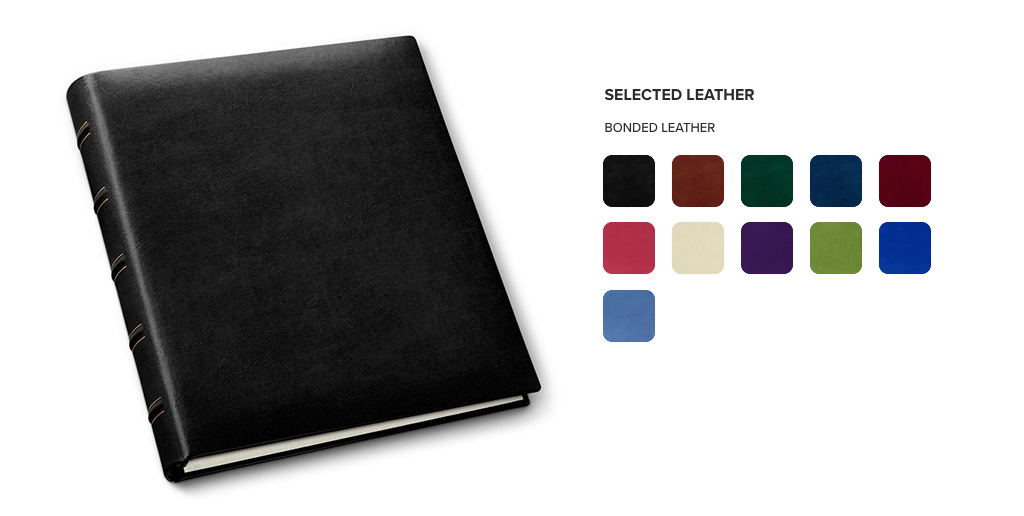 For your Senior Portraits, our namesake, the Gallery Photo Album, is perfect. It is also our most versatile ring-bound album with archival, acid-free, slip-in pocket pages for easy organizing and crystal clear photo viewing. Its bonded leather cover has hubbed and rounded spines in the tradition of fine bookbinding.
The Gallery Photo Album comes standard with horizontal photo pages for 4 x 6 and 5 x 7 photos. We include photo note inserts, perfect for recording photo details and negatives with the purchase of this album. Black or ivory scrapbook pages are also available to create a more elegant look.
This album also accommodates our 8 x 10 photo pages and 5 x 7 photo pages. These can be ordered separately. If you prefer, swap 4 x 6 pages with either 8 x 10 or 5 x 7 pages at the time of purchase by special request. Use our special instructions box located during our website's checkout process.
Yarmouth 6 UP Photo Album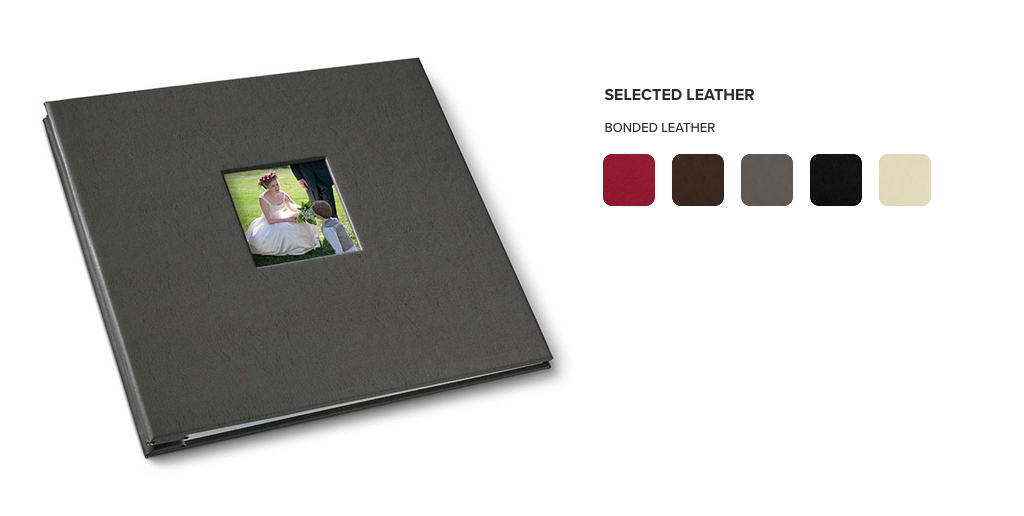 Your graduate is all grown up! Shouldn't their photo album be as well? At 12.75″ x 14.5″, the Yarmouth 6-UP is our largest album. Designed to hold six 4 x 6 photos per page. You can view 12 photographs simultaneously.
We use only the finest archival materials in its construction, including acid-free, 3 mm polypropylene film for lifetime photo protection and distortion-free viewing. Its classic, post-bound construction with hidden posts features a photo viewing window in the cover. Display a favorite photo, add a title, or create a theme.
After all, graduation day is all about the graduate. Gallery Leather understands that and wants to help you celebrate your graduation. Check out our selection of photo albums and more to find the perfect way to document this special day or the ideal gift for the graduate who has everything.